Services & Fees
We offer two services, one or both may be appropriate for your needs.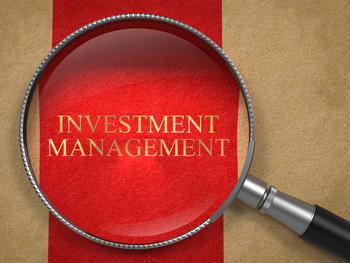 Investment Management
Investment management means listening closely to your objectives, then designing an investment blend to meet your needs. We then oversee your investments and report activity and performance to you on a regular basis.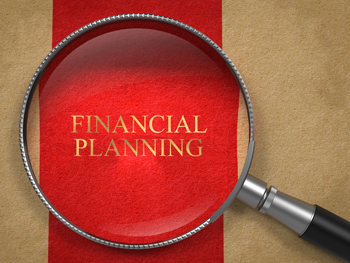 Financial Planning
Financial planning is a highly personalized, multi-stage process: Gathering data, analysis, presenting recommendations, implementation and monitoring.
After defining the financial planning assignment (for example, Retirement Sufficiency Study), we will pull together your financial information and proceed with our analysis and recommendations.
Trusted Financial is compensated for investment management by its clients. We do not receive commissions or other monetary incentives from any outside entity. Fees are based on the value of your assets at the end of each calendar quarter and billed in advance for the coming quarter. The annual fee on which this is based is:
| | |
| --- | --- |
| on the first $500,000 of managed funds: | 1.25% per year |
| between $500,000 and $1,000,000: | .95% per year |
| above $1,000,000: | .55% per year |
There are some minimum billings that are explained in our form ADV which is available upon request. Please note, our fees are the same or less than many popular mutual funds, but Trusted Financial provides personal portfolio design and continuing attention to your goals and needs.
We share in your success: if your portfolio value increases, our fee income will grow. Everyone wins.
Institutional Pricing
As a client of Trusted Financial, your investments and funds will be held with the institutional division of a discount brokerage, such as TD Ameritrade or Charles Schwab & Co. Inc. This entitles you to lower commission on transactions and lower fees on mutual fund investments than generally offered to retail investors who "go it alone". These discounted commissions offset, to a degree, the cost of investment management levied by Trusted Financial. The video below, from Morningstar's analytical service further explains the advantage of working with a Registered Investment Advisor such as Trusted Financial:
Below you will find some articles talking about fee levels in the financial services industry. We hope these will help you gain perspective on what we believe are the reasonable level of fees we receive for serving you.
In June, 2013, we were reviewing the managed account program offered by Morgan Stanley to its retail investor clients. My eyes bulged when reading the following paragraphs describing their fees:
"In the Select UMA program, the client pays an asset-based fee to MSSB (the "MSSB Fee"), which covers MSSB investment advisory services, custody of securities, trade execution with or through MSSB, as well as compensation to any Financial Advisor. This is a wrap fee. However, the Overlay Manager and Sub-Manager fees (including any applicable GIS in Select UMA Sub-Manager fees) are separate from (and in addition to) the MSSB Fee. The maximum annual MSSB Fee for the Select UMA program is 2.00% of the market value of the client's account. Also, if the Financial Advisor Discretion option is chosen, the MSSB Fee includes an additional charge for Financial Advisor discretionary services of 25% of MSSB's basic advisory fee described above for a total maximum MSSB Fee of 2.50%. As indicated above, Overlay Manager and Sub-Manager fees are separate from (and in addition to) the MSSB Fee. The Overlay Manager fee is up to a 0.12% asset-based annual fee. The Sub-Manager fees will vary depending on the Sub-Manager and the investment strategy of the Sub-Manager. The asset-based annual fees of the Sub-Managers generally range from 0.20% to 0.75%."
Piling all these fees together, an investor could wind up paying as much as 3.32% of her account per year. Realistically, though, the maximum for a smaller account would likely run at about 2.50%-2.75%. That's a pretty heavy load to carry before earning any money for the investor! Consider that an equity portfolio gained less than 8% per year on average over the past decade* those fees would gobble up 30% to 40% of your gains! By contrast, assuming Trusted Financial's maximum annual management fee of 1.25%, plus some mutual fund fees and brokerage commissions from a discount broker, the total freight runs about 1.50% NOTE: larger accounts earn discounted fees, but the proportional difference between costs for a typical broker sponsored managed account and that charged by Trusted Financial will be similar.
*source: NYU, Stern School of Business for the period 2003 to 2012