Trusted Financial Advisors – Gary Miller: Certified Financial Planner®
serving Orange County, California and
investors throughout the United States.
Trusted Financial Advisors serves clients whose investment and retirement accounts total $2 million and greater and who are looking to delegate investment decision making so they may attend to their busy schedules. Our current clients include physicians, software developers, business owners and retirees from all walks of life.
We are authorities in the following services:
IRA Rollover
Financial Planning
Retirement Planning
Investment Advice
Wealth management
Portfolio management
Insurance needs analysis
Annuity review
Income tax analysis
Estate Plan analysis
Business planning
Why We Are Unique:
Few financial advisors match the depth and variety of our years of investment experience. We have advised people during market crashes, high inflation, soaring stock markets, wars, political uncertainty – you name it – over a 30 year span. We have direct experience in stocks, bonds, options, real estate, estate planning, financial analysis, corporate cash management and risk management.
Why We Are Proud:
We are proud of the strong relationship of trust we have developed with our current clients and urge sincerely interested prospective clients to speak with those we currently serve. Please contact us for references.
Why We Enjoy Our Work:
We enjoy being trusted by our clients. Our name is also our calling.

---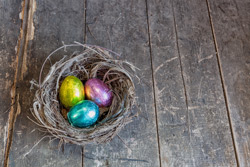 Investment Principles
We have learned through many years of investment experience that it is vital to have clearly articulated investment principles and to follow them.
READ MORE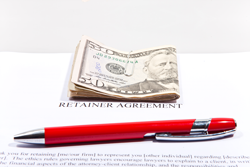 Service & Fees
We offer two services: Investment Management and Financial Planning. First we define the financial planning assignment, then assemble our proposals.
READ MORE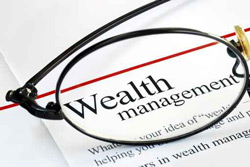 Current Commentary
We relate the latest business news and how it is affecting our clients. We offer many helpful tips, advice for all investors including our valuable 2 cents.
READ MORE
Trusted Financial Advisors' Latest Commentary
"Biology will drive the economy". – Michelle Seitz, Russell Investments appearing on Bloomberg's "Wall Street Week"
Equity markets continued a remarkable recovery that began in the last week of March right through this June quarter. The Standard & Poors 500 is now just 8% off last year's December 31 close. Despite a reduced equity exposure, those stocks we kept for active clients were oriented to the same technology names that have led the recovery. Further, a healthy recovery in debt oriented positions has brought many clients back to where there are minimal declines for the year.
At the end of the last quarter, three very long months ago, the best and brightest minds were nearly as one suggesting the world economy was headed into a major recession if not a Depression. Then a massive bout of deficit spending coupled with unprecedented actions by our nation's central bank to backstop corporate debt drove a massive rally (about 39% from the March 23 low) that allowed major indexes to recover most of the losses seen since the market peak in late February.