Trusted Financial Advisors – Gary Miller: Certified Financial Planner®
serving Orange County, California and
investors throughout the United States.
Trusted Financial Advisors serves clients whose investment and retirement accounts total $500,000 and greater and who are looking to delegate investment decision making so they may attend to their busy schedules. Our current clients include physicians, software developers, business owners and retirees from all walks of life.
We are authorities in the following services:
IRA Rollover
Financial Planning
Retirement Planning
Investment Advice
Wealth management
Portfolio management
Insurance needs analysis
Annuity review
Income tax analysis
Estate Plan analysis
Business planning
Why We Are Unique:
Few financial advisors match the depth and variety of our years of investment experience. We have advised people during market crashes, high inflation, soaring stock markets, wars, political uncertainty – you name it – over a 30 year span. We have direct experience in stocks, bonds, options, real estate, estate planning, financial analysis, corporate cash management and risk management.
Why We Are Proud:
We are proud of the strong relationship of trust we have developed with our current clients and urge sincerely interested prospective clients to speak with those we currently serve. Please contact us for references.
Why We Enjoy Our Work:
We enjoy being trusted by our clients. Our name is also our calling.

---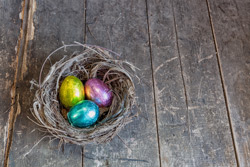 Investment Principles
We have learned through many years of investment experience that it is vital to have clearly articulated investment principles and to follow them.
READ MORE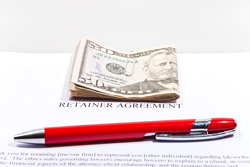 Service & Fees
We offer two services: Investment Management and Financial Planning. First we define the financial planning assignment, then assemble our proposals.
READ MORE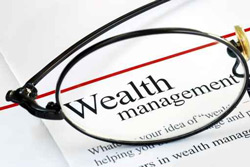 Current Commentary
We relate the latest business news and how it is affecting our clients. We offer many helpful tips, advice for all investors including our valuable 2 cents.
READ MORE
Trusted Financial Advisors' Latest Commentary
Recently, we offered a number of reasons for optimism about continued economic expansion. We cautioned that even in good times markets, especially for stocks, can have serious corrections.
The current correction in the stock market was overdue because certain investors decided they did not want to miss the bull market. Some have waited seven or eight years to get on board, having been mauled in the bear market of 2007-2009. Others, novice investors have been entering the fray, believing that the stock market can only go up. I recently began noticing that people (other than clients) are randomly talking to friends about stocks, something that has been absent from conversations for years. Even the Millennial children and grandchildren of some clients are taking interest. Inexperienced, these folks are having families, have perhaps built up some money in their 401K's at work and are thinking about the future. Based on fund flows as measured by the Investment Company Institute, massive amounts have been directed into exchange traded funds in recent years. These funds own broad indices of the market, owning great and not-so-great companies together. When selling begins, nearly every sector is impacted, because little intelligent analysis has been applied to stock selection. Retail investors, especially those with little history are easily frightened. I fear that some of the newbies are making the mistake of trading short term like their parents did at one time.
The overriding good news: nearly all financial markets/economies worldwide are in a growth mode, something that happens rarely. Consumers everywhere are more confident. This is not the backdrop […]