Trusted Financial Advisors – Gary Miller: Certified Financial Planner®
serving Orange County, California and
investors throughout the United States.
Trusted Financial Advisors serves clients whose investment and retirement accounts total $500,000 and greater and who are looking to delegate investment decision making so they may attend to their busy schedules. Our current clients include physicians, software developers, business owners and retirees from all walks of life.
We are authorities in the following services:
IRA Rollover
Financial Planning
Retirement Planning
Investment Advice
Wealth management
Portfolio management
Insurance needs analysis
Annuity review
Income tax analysis
Estate Plan analysis
Business planning
Why We Are Unique:
Few financial advisors match the depth and variety of our years of investment experience. We have advised people during market crashes, high inflation, soaring stock markets, wars, political uncertainty – you name it – over a 30 year span. We have direct experience in stocks, bonds, options, real estate, estate planning, financial analysis, corporate cash management and risk management.
Why We Are Proud:
We are proud of the strong relationship of trust we have developed with our current clients and urge sincerely interested prospective clients to speak with those we currently serve. Please contact us for references.
Why We Enjoy Our Work:
We enjoy being trusted by our clients. Our name is also our calling.

---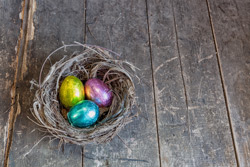 Investment Principles
We have learned through many years of investment experience that it is vital to have clearly articulated investment principles and to follow them.
READ MORE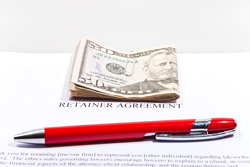 Service & Fees
We offer two services: Investment Management and Financial Planning. First we define the financial planning assignment, then assemble our proposals.
READ MORE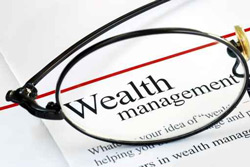 Current Commentary
We relate the latest business news and how it is affecting our clients. We offer many helpful tips, advice for all investors including our valuable 2 cents.
READ MORE
Trusted Financial Advisors' Latest Commentary
What does the Trump election and Republican control of Congress mean for investing in 2017? An experienced money manager and financial advisor offers investment ideas.

(Click the [ ] brackets far right on video to view full screen)
The first big tax decrease in 16 years may be in the offing- how can you benefit?
With the election of Donald Trump and with a Republican controlled Congress, American taxpayers can look forward to reduced income taxes, perhaps as early as next year. For most folks, your tax planning strategy should be income deferral, to lower your tax bill by pushing as much income as possible into future years and taking as many deductions as possible for the current year.
For example, if it is possible, delay the deposit of December income until January the following year. Small-business owners, along with those who earn commissions, may have more flexibility. A consultant owed for work in 2016 might wait until January to bill her clients.
– Wait until January, to sell a stock that's done well in December and for investments that have done poorly sell the stock in December, thus booking a loss that can offset capital gains realized from other investments.
– If you're living off a 401(k) or IRA, it might make sense to stop taking money from those accounts through the end of the year, as long as you have enough cash to meet your needs.[1] By lowering your distributions from pre-tax retirement accounts in 2016, you'll lower your tax bill this year and potentially end up paying a lower rate when you replenish your cash supply next year.
– Medical expenses: If you're scheduling an expensive procedure, you might try to get it done before the end of the year, when the medical deduction might be more […]
For investors, perhaps the tepid reaction of equity markets to the election of Donald Trump was of equal or greater surprise than the upset election itself. I had to talk just one client off an emotional ledge late election night, and as of today, his impulse to "Sell everything" (from which he backed away) proves the value of having a caring financial counsel to offer perspective.
I'm grateful that today is not one in which I must explain to worried investors that the value of their accounts has plummeted while reminding them that their holdings are of excellent quality. Having lived through financial market gyrations since the mid- '70's, the lesson learned is to cling to quality investments, watch mega trends and demographics and stay as unemotional as possible. So far, so good!
Going into the election, there have been excellent economic reports, noting that our American economy is growing, and that jobs are plentiful and there is little sign of excess that leads to a recession. For now, the pulse of the American economy is healthy. So, questions abound at this historic juncture: Are we on the verge of another leg higher for equities? Are interest rates going lower or higher? What is the outlook for inflation?
It is significant that President-elect Trump will have a Republican Congress with which to work. Assuming he can maintain cordial personal relations with the legislature, we may see a return to Reaganesque approach to our economy: a reduction in corporate and individual income taxes. Reigning in of environmental rule […]