Trusted Financial Advisors – Gary Miller: Certified Financial Planner®
serving Orange County, California and
investors throughout the United States.
Trusted Financial Advisors serves clients whose investment and retirement accounts total $500,000 and greater and who are looking to delegate investment decision making so they may attend to their busy schedules. Our current clients include physicians, software developers, business owners and retirees from all walks of life.
We are authorities in the following services:
IRA Rollover
Financial Planning
Retirement Planning
Investment Advice
Wealth management
Portfolio management
Insurance needs analysis
Annuity review
Income tax analysis
Estate Plan analysis
Business planning
Why We Are Unique:
Few financial advisors match the depth and variety of our years of investment experience. We have advised people during market crashes, high inflation, soaring stock markets, wars, political uncertainty – you name it – over a 30 year span. We have direct experience in stocks, bonds, options, real estate, estate planning, financial analysis, corporate cash management and risk management.
Why We Are Proud:
We are proud of the strong relationship of trust we have developed with our current clients and urge sincerely interested prospective clients to speak with those we currently serve. Please contact us for references.
Why We Enjoy Our Work:
We enjoy being trusted by our clients. Our name is also our calling.

---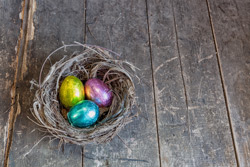 Investment Principles
We have learned through many years of investment experience that it is vital to have clearly articulated investment principles and to follow them.
READ MORE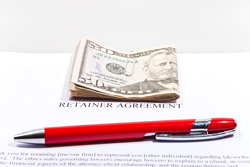 Service & Fees
We offer two services: Investment Management and Financial Planning. First we define the financial planning assignment, then assemble our proposals.
READ MORE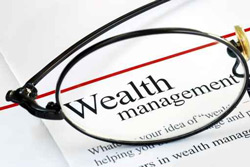 Current Commentary
We relate the latest business news and how it is affecting our clients. We offer many helpful tips, advice for all investors including our valuable 2 cents.
READ MORE
Trusted Financial Advisors' Latest Commentary
Third Quarter, 2016 Review
"To me, the smart money is patient money."
The above quotation is from my quarter end report of a year ago, a year that was not particularly happy for our clients nor for stock investors in general. 2016 is a better year, proving the wisdom of investor patience. This year began with a mini bear market for stocks, but a rebound has been gaining momentum since February and saw equity indexes break out to historic new highs this summer.
Interest rates remain near historic low levels both here and in other western nations. This behavior is remarkable, given a steady stream of fear-generating headlines from the media: we were told that interest rate increases would hurt stocks, we were told that Great Britain leaving the Euro might throw both England and Europe into recession. We were told that a populist turn away from free trade signals a coming economic slowdown. In the last week of the quarter, challenges facing two major banks, Wells Fargo and Deutschbank, meant to some crisis promoters that we were experiencing a return to the perilous bank meltdown that led to the Great Recession. As Lou Rukeyser, a long term Bull used to say on Wall Street Week, sarcastically, "You betcha!"
The objective of the Media is the generation of fear and viewership. This frequently causes panic for some nervous investors, often people who try to do the job themselves. Our job is to generate decent risk adjusted returns and drive client portfolios ever forward, headlines be damned! Despite the endless negativity of financial […]
I have been an ardent believer in the opportunity unleashed by American ingenuity and risk taking in the oil patch. Hydraulic fracturing has brought forth a wealth of clean burning natural gas, reducing the need for coal in electricity production. HOWEVER, this process has the potential to cause environmental damage. Those who reject the use of fossil fuels have falsely accused hydraulic fracturing of causing widespread ground water pollution, a claim that has been refuted in studies cited in this section. Never the less, rational approaches, described in this article make environmental sense.
From The Hill, "When it comes to shale and the environment, a focus on infrastructure, not just fracking" by Deborah D. Stine and Jared L. Cohon, contributors.
When thinking about the potential impact of shale gas development on the environment, news often focuses on the hydraulic fracturing process itself that occurs underground, but the accompanying infrastructure needed at the surface to drill wells and extract, process, and transport the gas does not receive as much media attention. This infrastructure includes well pads, access roads and pipelines that move the shale gas from wells either to processing facilities and eventually our homes for heating, cooking and other uses, or to the manufacturing sector for liquid natural gas products.
READ MORE
A Certified Financial Planner, pledged to act as a fiduciary would likely have protected the investors described in this article by never showing this product. We have never done so! Pass this on to a friend!
From the Wall Street Journal, "Wall Street Re-Engineers the CD—and Returns Suffer" – 'Structured' certificates of deposit leave many investors with lower yields and facing losses if they have to cash out early, by Jean Eaglesham, Sarah Krouse and Ben Eisen, September 6, 2016
Mary Bailey, a 79-year-old widow in Arlington, Mass., made a big deposit for her grandchildren at her Citizens Bank branch when a financial adviser there sold her on a newfangled $100,000 certificate of deposit. It would, he said, double her savings in six years, according to a later state enforcement action.

So she was irate when her first statement showed the CD's value had fallen to $95,712, thanks to upfront fees. "This was not a CD as I know a CD," Ms. Bailey says.

Traditional certificates of deposit offer better interest rates than normal savings accounts for customers who agree to lock up funds for a period of time. Since the 1960s, they have been among the most popular products retail banks offer. Now Wall Street has re-engineered the most bread-and-butter of investments in a way that leaves many investors with lower returns, and facing losses if they have to cash out early.

Returns on such CDs, known as market-linked or structured CDs, depend on the performance of a basket of stocks or other assets instead of a […]