Trusted Financial Advisors – Gary Miller: Certified Financial Planner®
serving Orange County, California and
investors throughout the United States.
Trusted Financial Advisors serves clients whose investment and retirement accounts total $2 million and greater and who are looking to delegate investment decision making so they may attend to their busy schedules. Our current clients include physicians, software developers, business owners and retirees from all walks of life.
We are authorities in the following services:
IRA Rollover
Financial Planning
Retirement Planning
Investment Advice
Wealth management
Portfolio management
Insurance needs analysis
Annuity review
Income tax analysis
Estate Plan analysis
Business planning
Why We Are Unique:
Few financial advisors match the depth and variety of our years of investment experience. We have advised people during market crashes, high inflation, soaring stock markets, wars, political uncertainty – you name it – over a 30 year span. We have direct experience in stocks, bonds, options, real estate, estate planning, financial analysis, corporate cash management and risk management.
Why We Are Proud:
We are proud of the strong relationship of trust we have developed with our current clients and urge sincerely interested prospective clients to speak with those we currently serve. Please contact us for references.
Why We Enjoy Our Work:
We enjoy being trusted by our clients. Our name is also our calling.

---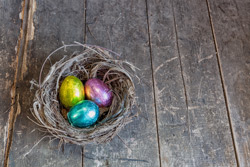 Investment Principles
We have learned through many years of investment experience that it is vital to have clearly articulated investment principles and to follow them.
READ MORE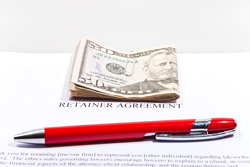 Service & Fees
We offer two services: Investment Management and Financial Planning. First we define the financial planning assignment, then assemble our proposals.
READ MORE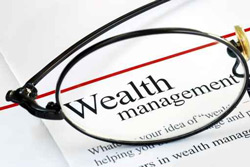 Current Commentary
We relate the latest business news and how it is affecting our clients. We offer many helpful tips, advice for all investors including our valuable 2 cents.
READ MORE
Trusted Financial Advisors' Latest Commentary
Quarter and report March 29, 2018
A positive quarter despite higher volatility
So often it is difficult to separate day to day market action and financial headlines from the big picture. The recently passed quarter was a perfect example. What we saw was a sudden return to a "normal" market. When we speak of stocks, the sudden pop in volatility was shocking only by comparison to the placidity of last year's equity behavior. Historically a range of about 15% is normal for U.S. equities. We have been well below that figure for many years. This "Goldilocks" period appears to have ended.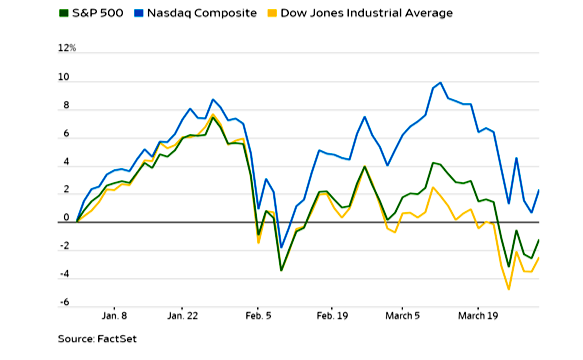 As for Bonds, the Federal Reserve has stated amply that it would like to return to a more "normal balance sheet." What this means is that the gobs of bonds that were purchased to keep interest rates artificially low during the recession and the ensuing difficult years are now being gradually sold off into the market, threatening excess supply. Were the market not ready for this readjustment back to more normal levels of bond holdings, interest rates would shoot northward. They have, in fact, risen quite a bit in the past year and a half, but remain near historic low levels.
As has been warned since early 2009, rising interest rates could snuff out economic expansion. It has been my opinion for some time that demographics are trumping supply worries when it comes to fixed income investments. Massive numbers of aging investors in the major economies are seeking stability and income […]