Trusted Financial Advisors – Gary Miller: Certified Financial Planner®
serving Orange County, California and
investors throughout the United States.
Trusted Financial Advisors serves clients whose investment and retirement accounts total $500,000 and greater and who are looking to delegate investment decision making so they may attend to their busy schedules. Our current clients include physicians, software developers, business owners and retirees from all walks of life.
We are authorities in the following services:
IRA Rollover
Financial Planning
Retirement Planning
Investment Advice
Wealth management
Portfolio management
Insurance needs analysis
Annuity review
Income tax analysis
Estate Plan analysis
Business planning
Why We Are Unique:
Few financial advisors match the depth and variety of our years of investment experience. We have advised people during market crashes, high inflation, soaring stock markets, wars, political uncertainty – you name it – over a 30 year span. We have direct experience in stocks, bonds, options, real estate, estate planning, financial analysis, corporate cash management and risk management.
Why We Are Proud:
We are proud of the strong relationship of trust we have developed with our current clients and urge sincerely interested prospective clients to speak with those we currently serve. Please contact us for references.
Why We Enjoy Our Work:
We enjoy being trusted by our clients. Our name is also our calling.

---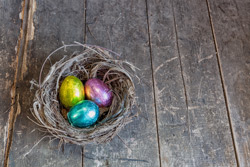 Investment Principles
We have learned through many years of investment experience that it is vital to have clearly articulated investment principles and to follow them.
READ MORE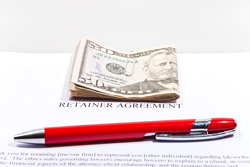 Service & Fees
We offer two services: Investment Management and Financial Planning. First we define the financial planning assignment, then assemble our proposals.
READ MORE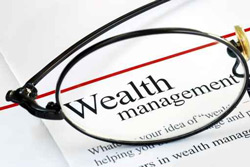 Current Commentary
We relate the latest business news and how it is affecting our clients. We offer many helpful tips, advice for all investors including our valuable 2 cents.
READ MORE
Trusted Financial Advisors' Latest Commentary
A Certified Financial Planner, pledged to act as a fiduciary would likely have protected the investors described in this article by never showing this product. We have never done so! Pass this on to a friend!
From the Wall Street Journal, "Wall Street Re-Engineers the CD—and Returns Suffer" – 'Structured' certificates of deposit leave many investors with lower yields and facing losses if they have to cash out early, by Jean Eaglesham, Sarah Krouse and Ben Eisen, September 6, 2016
Mary Bailey, a 79-year-old widow in Arlington, Mass., made a big deposit for her grandchildren at her Citizens Bank branch when a financial adviser there sold her on a newfangled $100,000 certificate of deposit. It would, he said, double her savings in six years, according to a later state enforcement action.

So she was irate when her first statement showed the CD's value had fallen to $95,712, thanks to upfront fees. "This was not a CD as I know a CD," Ms. Bailey says.

Traditional certificates of deposit offer better interest rates than normal savings accounts for customers who agree to lock up funds for a period of time. Since the 1960s, they have been among the most popular products retail banks offer. Now Wall Street has re-engineered the most bread-and-butter of investments in a way that leaves many investors with lower returns, and facing losses if they have to cash out early.

Returns on such CDs, known as market-linked or structured CDs, depend on the performance of a basket of stocks or other assets instead of a […]
The subject of this interview is the fellow who made a fortune shorting the big banks going into the financial meltdown of 2008. He is not a naive cheerleader for the banking industry, so his current opinion, which reflects my own carried weight. As many clients know, we have been investing in preferred stock issued by regulated banks for over sight years, with good results.
From Salon.com, "We might not have to bail out the banks again, says real-life "Big Short" investor Steve Eisman" by Thor Benson, August 13, 2016
The email came unexpectedly while I was still recovering from a debaucherous weekend in Mexico. I had just published a piece with Salon on why we may end up needing to bail out the banks again, and I got a response from someone who disagreed. It was Steve Eisman, the person Steve Carell played in "The Big Short."

"I suppose future bailouts are not inconceivable," Eisman wrote, but he thought I wasn't speaking with the right people and hadn't shown how much the banking industry has changed for the better. I had interviewed two economists and gotten a short quote from Noam Chomsky, who had made the claim about bailing out the banks before, but Eisman wanted to offer some insight from within the industry.
READ MORE
From the Wall Street Journal, "5 Things Investors Should Know About New Rules on Money-Market Funds – Brace for the possibility of fluctuating share prices and temporary blocks on redemptions" by Daisy Maxey, August 9, 2016
Investors in money-market funds should prepare now for extensive new rules in mid-October that promise to fundamentally change the $2.7 trillion industry, fund managers and experts say.

Under the new rules, prime institutional money-market funds—those that invest in short-term corporate debt and cater to large investors—and institutional municipal money-market funds must allow the value of their shares to fluctuate to reflect the current market price of their underlying holdings.

Prime and retail municipal money-market funds aimed at individual investors will try to continue with a stable $1 net asset value, but they may impose redemption fees or other selling restrictions during times of crisis.

Government money-market funds for institutional or individual investors will still attempt to maintain a $1 share price after the rules are in place, and they aren't required to impose redemption fees or suspend redemptions.

READ MORE – (you should be able to just click on the X so you do not have to enter your email to see the story)