Trusted Financial Advisors – Gary Miller: Certified Financial Planner®
serving Orange County, California and
investors throughout the United States.
Trusted Financial Advisors serves clients whose investment and retirement accounts total $500,000 and greater and who are looking to delegate investment decision making so they may attend to their busy schedules. Our current clients include physicians, software developers, business owners and retirees from all walks of life.
We are authorities in the following services:
IRA Rollover
Financial Planning
Retirement Planning
Investment Advice
Wealth management
Portfolio management
Insurance needs analysis
Annuity review
Income tax analysis
Estate Plan analysis
Business planning
Why We Are Unique:
Few financial advisors match the depth and variety of our years of investment experience. We have advised people during market crashes, high inflation, soaring stock markets, wars, political uncertainty – you name it – over a 30 year span. We have direct experience in stocks, bonds, options, real estate, estate planning, financial analysis, corporate cash management and risk management.
Why We Are Proud:
We are proud of the strong relationship of trust we have developed with our current clients and urge sincerely interested prospective clients to speak with those we currently serve. Please contact us for references.
Why We Enjoy Our Work:
We enjoy being trusted by our clients. Our name is also our calling.

---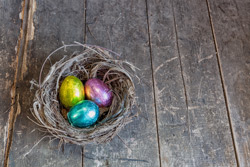 Investment Principles
We have learned through many years of investment experience that it is vital to have clearly articulated investment principles and to follow them.
READ MORE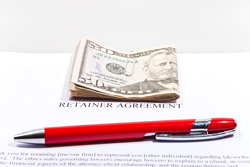 Service & Fees
We offer two services: Investment Management and Financial Planning. First we define the financial planning assignment, then assemble our proposals.
READ MORE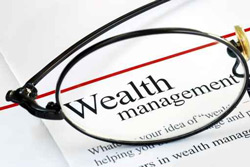 Current Commentary
We relate the latest business news and how it is affecting our clients. We offer many helpful tips, advice for all investors including our valuable 2 cents.
READ MORE
Trusted Financial Advisors' Latest Commentary
The year 2017 confirmed how difficult it is to project the course of financial markets. Any number of highly worrisome events characterized the year, yet financial markets: stock, bond, international, commodities and yes, Bitcoin seemed nearly impervious to bad news. The widely followed Dow Jones Industrial Average (DJIA) rose from about 19,700 to 24,700, its best performance in eight years. The Standard & Poors 500 was up about 22% for the year. Threat of nuclear war with North Korea, terrorist bombings, serious questions about public officials and unexpected exits from corporate boardrooms failed to put much of a dent in the upward march of equity indexes, both in the United States and internationally. Nor did rising short term interest rates seem to hurt investor sentiment or demand, even for bonds. [1]
It appears we are reaping the result of nearly a decade of massive monetary stimulus that has allowed tottering banks and other lenders to clean up their balance sheets. Along with the financial sector, a wide swath of corporations were able to swap high interest bearing bonds, issued before the crisis, by refunding with cheaper (lower interest bearing) financing. As confidence in equities grew, rather than issue more stock, companies were net buyers of their own shares averaging about $400BB in buybacks per year during the recovery period. Further, the steady and concerted focus by corporate management to rationalize their operations, has reduced overhead (often through layoffs, outsourcing and automation) has improved profit margins.
Free market purists who opposed government intervention leading into the Great Recession, appear to have […]